Eyecare Services
Let us help you maintain quality vision and ocular health. We offer solutions for your eyecare needs!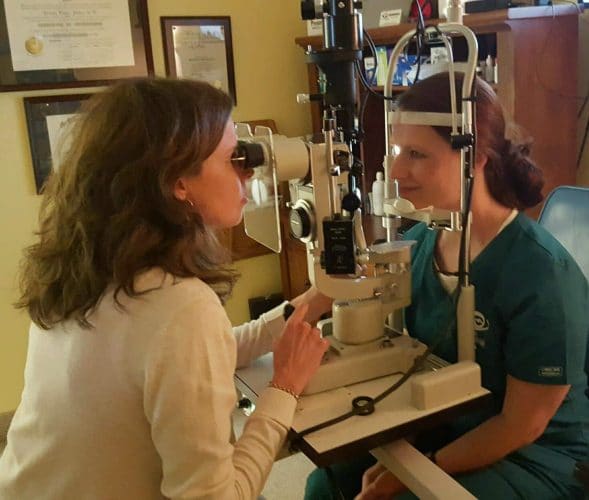 Our services include, but are not limited to:
Dry Eye Diagnosis and Treatment– dry eyes result from a number of contributing factors and can cause ocular irritation, watering, inability to wear contact lenses, an increased risk of corneal inflammation, and eye infections.
Eye Emergencies-red eyes, sore eyes, pink eye, foreign body removal, floaters, flashes, and other urgent eye concerns.
Management of Ocular Diseases– glaucoma, macular degeneration, cataracts, dry eye syndrome, allergies, blepharitis, diabetic and hypertensive retinopathy.
Pediatric Eye Exams – early identification of children's vision issues and special considerations for treatment options.
LASIK and Refractive Surgery Co-Management– an alternative to glasses and/or contacts.
Sports and Specialty Eyewear Fitting – can give you the performance edge you're seeking for just about any sport (tennis, racquetball, etc.) or recreational activity (hunting, fishing, etc.), while providing the safety and eye protection you need as well.
Astigmatism Diagnosis and Treatment– a common eye condition that can be managed by eyeglasses or contact lenses and on some occasions, surgery. Astigmatism often results from an irregular curve in the eye which causes distortion in vision at all distances, increased sensitivity to glare and halos, and may increase the frequency of headaches and fatigue.
Presbyopia Diagnosis and Treatment – Sometimes called "long-arm syndrome," this development has many considerations for treatment including specialty contact lenses and prescription spectacle lenses. It is a natural condition that develops during middle age and caused by the gradual loss of flexibility in the lens of the eye making it difficult to focus on near objects.